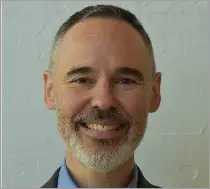 Dr. Kevin Beery
Prévôt
Education:
BS Cross Cultural Studies (North Central University)
MA Bible and Theology (Continental Theological Seminary)
DSL Doctor of Strategic Leadership (Regent University)
Undergraduate Courses Taught:
Church History 2, Expository Preaching, Introduction to Eastern Orthodoxy, Missionary Preparation, Cross-Cultural Communication, and Thesis
Additional Academic Experience:
Scholarly Presentations:
Values Discovery Seminar, Leadership Values Audit, Foresight Tools and Their Use, Creativity Seminar, The Role of Rest and Renewal in Leadership Success, Partnership with the National Church, Resilience Seminar, Retirement Seminar, and Reentry Seminar.
Board Service:
Biblical University, Bucharest, Romania
Evangelical Training College, Tirana, Albania
Global University, Greece
Global University, Romania
Sofia Pentecostal Bible College, Sofia, Bulgaria
Publications:
Journals
Beery, Kevin E. "The Moses-Joshua Succession From Joshua 1:1-18." Enrichment Journal Online, February 2009. http://enrichmentjournal.ag.org/200902/200902_000_moses_joshua_succession.cfm.
Beery, Kevin E. "The Value of Succession Planning in the Church." Enrichment Journal Online, January 2011. http://enrichmentjournal.ag.org/201101/201101_000_suc_plan.cfm.
Book
Библия: Пълноценен живот в Святия Дух (Full Life Study Bible Bulgarian Edition). Managing Editor Kevin E. Beery. India: Life Publishers International, 2007.
Primary Areas of Research:
Applied Leadership, Missiology